Read this today and was truly appalled.
Shiraz Socialist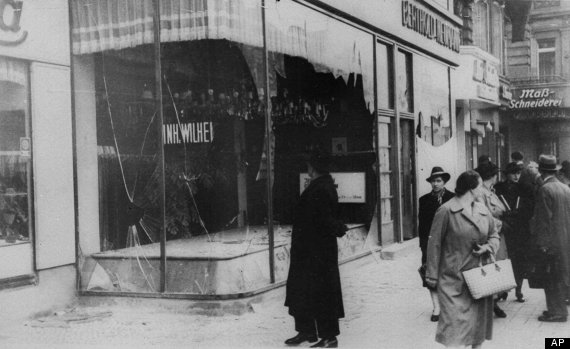 Above: the wreckage of a Jewish shop in Berlin, the day after Kristallnacht
From the Irish Times:
It took a month – and a pointed request from Dublin – for our man in Berlin to file a report on Kristallnacht, November 9th, 1938.
Now a Berlin synagogue destroyed 75 years ago in the so-called "Night of Broken Glass" is exhibiting Charles Bewley's "disgraceful and unfathomable" report.
The 13-page document, condemning the "undesirables in the Jewish race", is notorious in Irish diplomatic and academic circles. But a German curator expects it to cause "astonishment" when it goes on display for the first time on Monday in Berlin.
"That a diplomat let fly like this is singular, I've never seen anything like it and I've read a lot of reports," said Dr Christian Dirks, curator of the exhibition of diplomatic dispatches on the 1938 pogrom.
After years of official harassment…
View original post 505 more words